People and Safety
Build an inclusive, supportive and safe work environment that develops the progression of our people and creates a culture of diversity and wellbeing.
DP World aspires to be the terminal operator of choice for our Customers as well as an employer of choice to our Employees. We believe in delivering growth to our Customers through effective teamwork amongst the various departments within DP World.
DP World aims to cultivate a dynamic and inspiring work environment as a key driver of its success. Although our operations are geographically diverse, and each of our terminals in the subcontinent operates under License Agreements with individual Port Authorities, the values of teamwork, commitment, and leadership are shared across the region.
DP WORLD NHAVA SHEVA, WHERE SAFETY IS THE WAY OF LIFE.

DP WORLD NHAVA SHEVA is certified with
- ISO 9001: 2008 (Quality Management System)
- ISO 14001:2004 (Environment Management System)
- OHSAS 18001:2007(Occupational Health and Safety Assessment Series)
- ISO 27001: 2005 (Information Security)
- ISO 28000:2007 (Supply Chain Security Management System)

- PAS 99:2006 (Integrated Management System)
Terminal is also compliant with the International Ship and Port Security (ISPS) Code.
The Terminal had laid down Safety rules/regulations, Standard operating procedures & all its employees are committed towards the same. Also the terminal is compliant with all the safety standards laid down by corporate. These standards are to manage the risk in the terminal & at vessel side.
​
At DP WORLD NHAVA SHEVA Safety is everybody's responsibility. We have a Total Safety Culture where all Management/non Management and contracted staff are involved in active Safety Intervention where they identify the unsafe act/condition & correct the same in positive manner. Employees & contractor feel proud to take terminal safety as part of the day to day operation. We prefer No blame culture & do take mistakes as learning opportunities. Also the information is shared amongst other terminals as a learning lesson.
People and Safety activities around the Region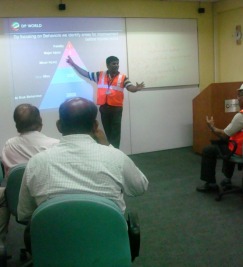 People and safety images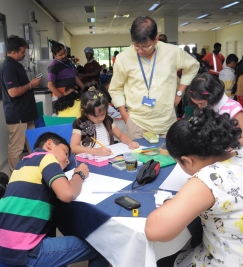 People and safety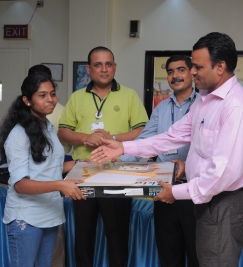 People and safety images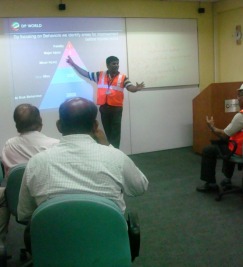 People and safety images